Creating a new generation of bankers with Hope Chicago

For every 100 students who enter a Chicago Public High School, only 27 will earn a postsecondary degree. This staggering statistic is one reason why BMO was the first company to partner with Hope Chicago, an organization helping Chicago Public School graduates and their families pursue higher education and graduate debt free. Over the summer, we welcomed our sixth Hope Chicago summer intern, Santos Marchan, to BMO to work in one of our downtown Chicago branches.
Born and raised in Chicago, Santos became a Hope Chicago Scholar in 2022 after the program began at his high school. Hope Chicago covers the full cost of attendance including tuition, fees, room and board and books for Scholars attending any public four-year institution in Illinois, including University of Illinois Urbana-Champaign, where Santos decided to go.
Now a sophomore, Santos joined our branch team at one of our downtown Chicago locations where he shadowed bankers and tellers, participated in group projects and engaged with customers.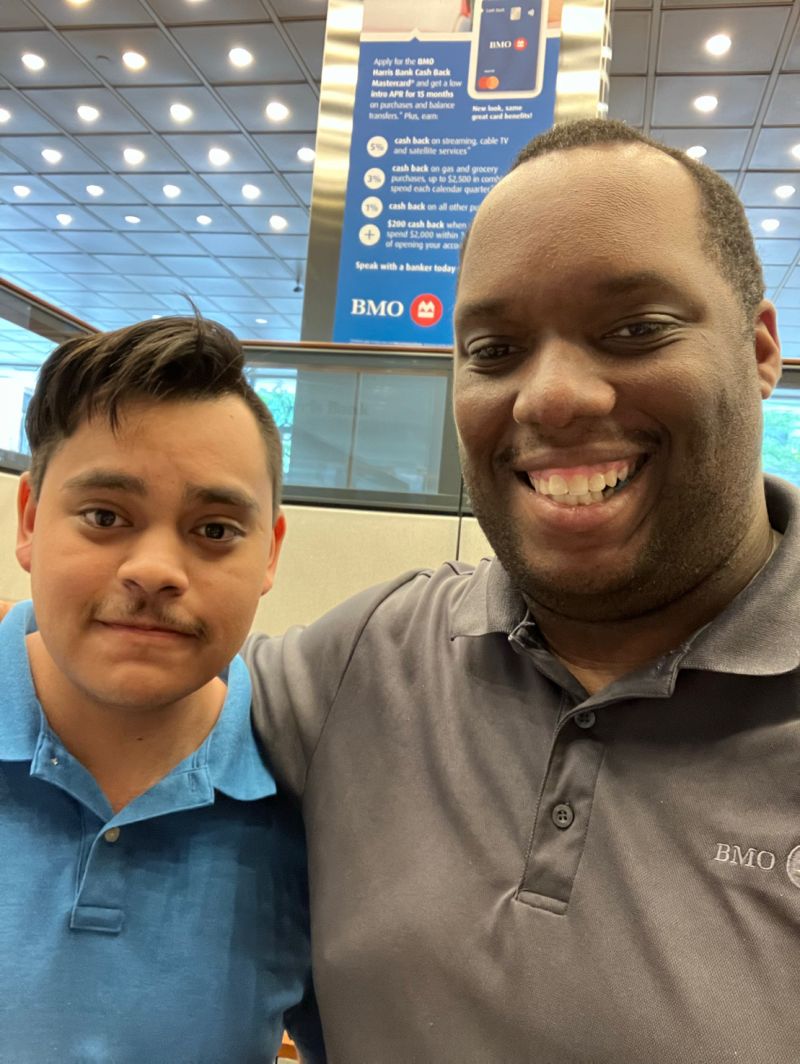 Santos also had the opportunity to join his colleague, Victor Thompson, Sales & Service Manager for a Bank at Work session at Safer Foundation, a Chicago-based organization that works to stabilize support, employment, education and advocacy to empower justice-involved individuals. "Observing how Victor engaged with participants made me appreciate the impact that bankers can have on individuals," said Santos. "It was empowering to see how BMO is supporting those in the community who need it most."
Another important moment that may seem small to some: Santos saw a colleague make a huge impact by sending a handwritten birthday card to a customer. "I've never received a birthday card from my bank, so it was nice to see that BMO cares and is working to make connections with customers," said Santos.
---
"My internship with BMO was an unforgettable experience. "Not only did I learn about banking, but I was also able to understand how a company stands out in its industry by driving progress for its customers."
– Santos Marchan
BMO intern and Hope Chicago Scholar
---