BMO helps advance San Francisco LGBT Center's youth and financial services programs
This Pride Month, BMO is supporting the San Francisco LGBT Center with a $500,000 donation that will help the organization expand its youth and financial services programs.
Aligned with BMO's commitment to zero barriers to inclusion, the San Francisco LGBT Center opened in 2002 and is dedicated to providing LGBTQ+ community members with resources, support and a safe space to gather and find comfort. The Center is the only non-profit in San Francisco serving all members of the lesbian, gay, bisexual and transgender communities.
---
"At BMO, we're dedicated to fostering an environment where all colleagues and customers are valued, respected, and heard – where everyone feels that they belong and can show up as their authentic self. BMO's commitment to the San Francisco LGBT Center will further progress towards equitable opportunity for a group that has historically faced systemic barriers."
– Augustin De Kerversau
Senior Executive, Commercial Banking, BMO
---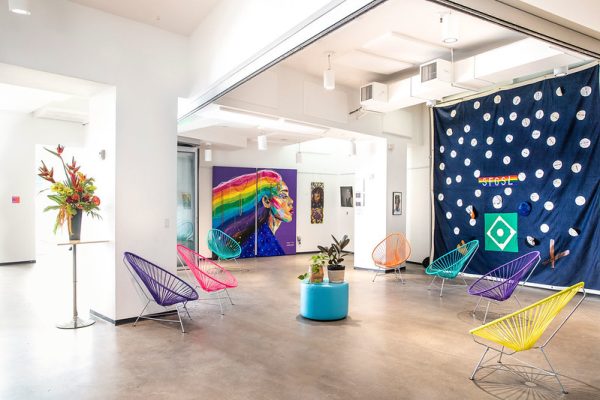 The Center's youth program offers services for individuals ages 16 – 24 to help them organize for the future and gain new experiences. Youth can take advantage of the Drop In program, which gives access to basic needs, hygiene supplies, food, gender-affirming gear, clothing, resource referrals, and virtual programs. The organization also assists with helping youth find safe and affordable housing and provides one-on-one bilingual mental health appointments and hybrid support groups.
For residents over 18, the Center provides financial resources on budgeting, reviewing and understanding credit, and creating action plans to achieve financial goals. Other financial services include first time home-buyer programs, affordable rental workshops and free financial coaching services through Smart Money. The Center's Financial Services program assists more than 600 people with confidential, one-on-one financial coaching – focused on building credit, managing debt, building savings, and budgeting.
In addition to supporting the SF LGBT Center's youth and financial literacy programs, BMO is sponsoring this year's San Francisco Pride Parade. Beginning June 24, the two-day celebration features a festival followed by the parade, which brought 2.2 million in-person attendees and 1 million virtual-attendees in 2022. BMO's partnership with the LGBT Center reinforces our Purpose and commitment to zero barriers to inclusion for our colleagues, customers and communities, for a more equitable future for all.