BMO ad highlights EMpower in Time magazine's Black Renaissance issue
In celebration of Black History Month, BMO highlighted our EMpower commitment with an advertisement in Time magazine's Black Renaissance issue. The ad was part of the February issue dedicated to celebrating and telling the story of Black art. Poet Amanda Gorman, who performed at President Joe Biden and Vice President Kamala Harris' January 20 inauguration ceremony, is interviewed for the cover story by former First Lady Michelle Obama.
Due to the pandemic, nearly 20 per cent of small businesses in the U.S. have been forced to close. For minority-owned businesses, that number is double. To help promote a more inclusive economic recovery, BMO EMpower will provide a $5-billion commitment over five years for increased lending and direct investment to support local communities. Our ad is just one way that we are getting the word out about our commitment to removing barriers to inclusion and enabling growth.
Check out the ad alongside the cover below.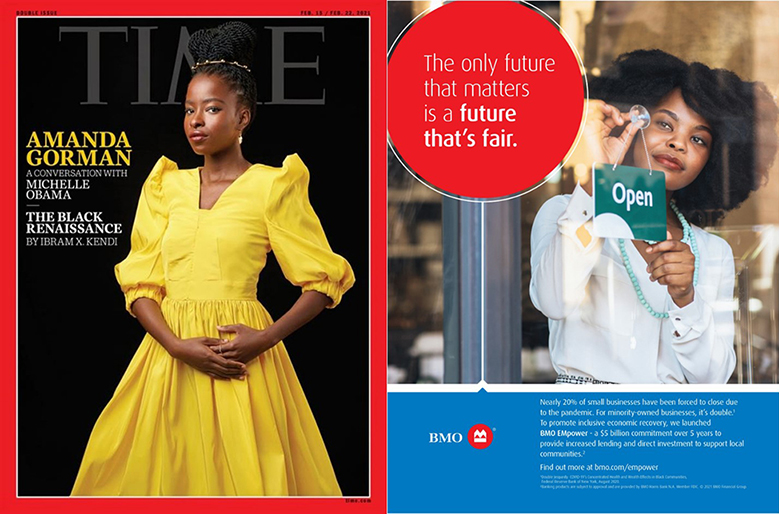 Related: